A month or so back, I participated in this
thrifty exchange
that I was hesitantly excited to be a part of!
Does that even exist?
My best explanation is, while excited, I apprehensively was nervous to, ahem, hopefully measure up. sigh
Continuing...
Carina
, the lovely hostess, matched me up with my thrifty partner, Angie, owner of the lovely shop,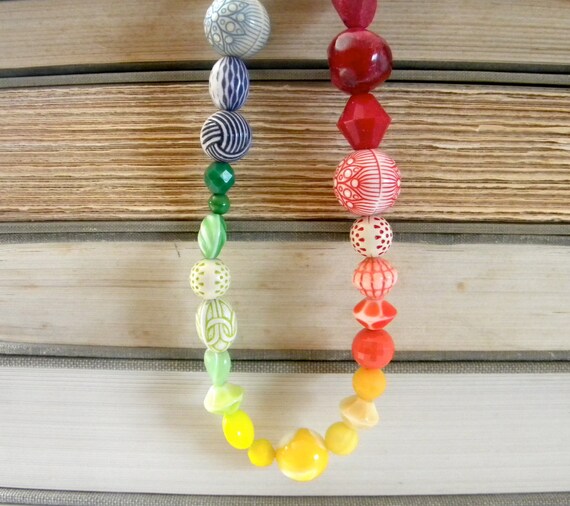 I love this necklace!
While I love to thrift shop for myself, being a part of a thrifty gift exchange, was even better!!
I find that I constantly remind my children "it's better to give than to receive";
I'm thrilled that this gift exchange let me experience that truth alongside them.
I had such a great time searching for something perfect for Angie and ended up scoring two beautiful milk vases, which she collects. yay!!
A week later, I received a perfect little box of happiness! Aren't these beautiful!?!
You'd think Angie knew me from childhood; they're perfectly me!
A lovely little vintage half apron, complete with eyelet lace detailing and a set of aqua flower stoneware.
It's like Christmas in July! A million "thank you's" Angie; I love it!